Coding Classes for Kids Online
We mentor the young learners to thrive in this new world- with the education that equips them with future skills and raises awareness to become the architect of their life. Programming classes for kids is the aptest tool to invigorate skills such as logical reasoning, problem-solving, creative thinking, and much more. The coding courses for kids that we offer are curated by some of the best educationists in the industry.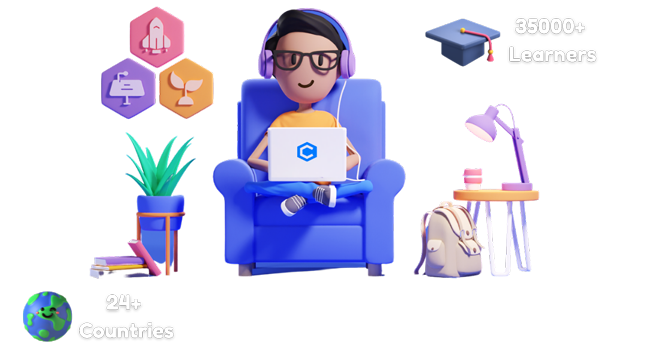 Getting Started is as Easy as 123. Let's Get Started!
Benefits of Coding for Kids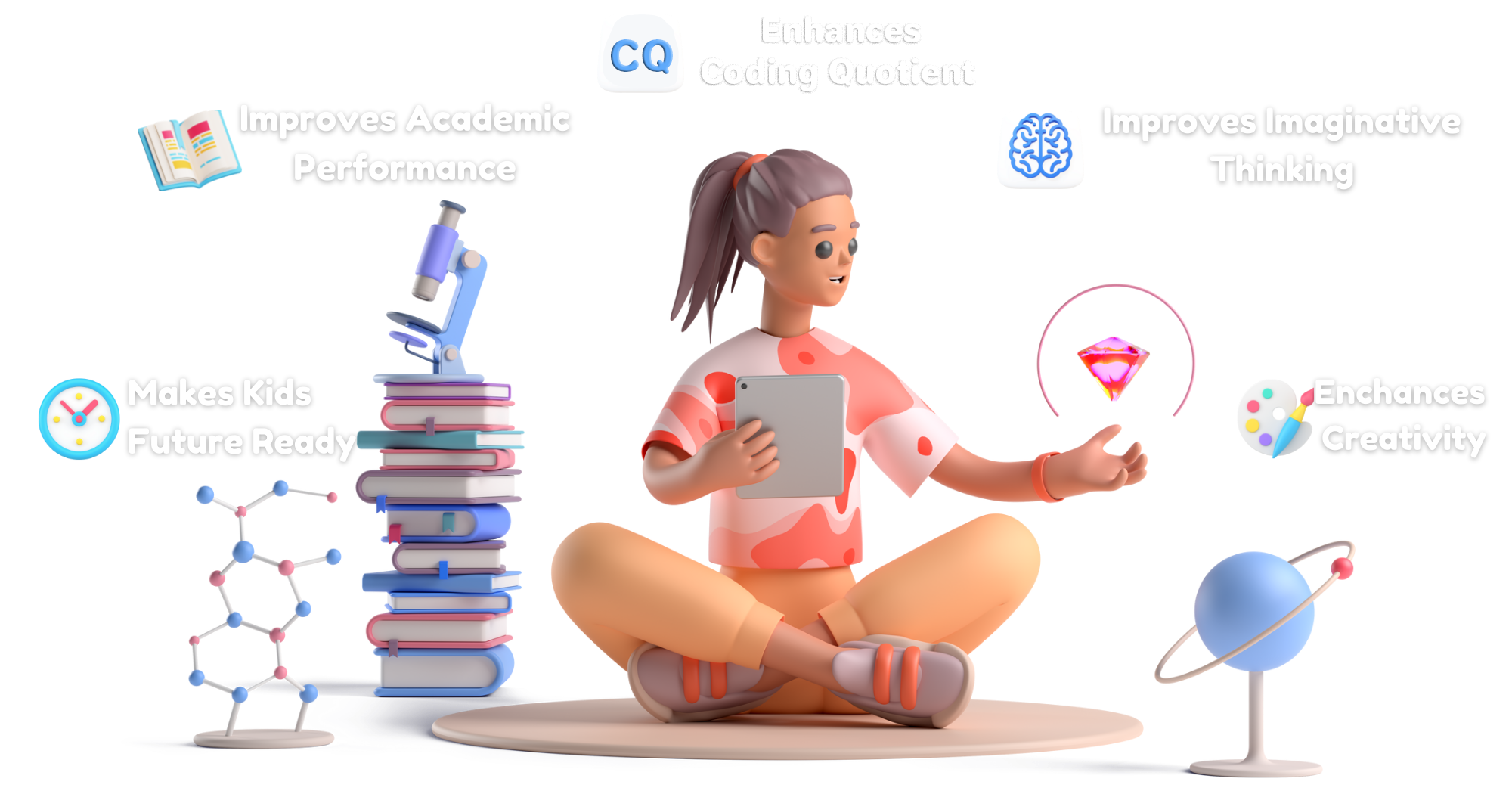 AGE 6+
Scratch

AGE 11+
Python

AGE 13+
Data Science

AGE 6+
App Inventor

AGE 9+
C/C++/DS

AGE 13+
Artificial Intelligence

AGE 9+
Web Development

AGE 12+
Android Development

AGE 12+
Roblox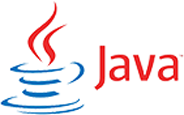 AGE 11+
Java

AGE 12+
iOS Development

AGE 12+
Cyber Security
Frequently Asked Questions
What is Codevidhya?
Codevidhya is an EdTech company that provides online coding classes for kids. In Hindi, Vidhya means Knowledge. In reference to that, Codevidhya aims to deliver coding knowledge to kids. We mainly focus on coding for school kids. Parents can book a free coding class for kids and learn more about how we provide our online courses
What are Codevidhya's online live coding classes?
Our online coding classes are curated for kids from the age of 6-16. We have various kid's coding courses. Our trainers give live coding classes which happen face to face and not just pre-recorded sessions. We enlighten the young generation about the importance of computer science in today's world.
Why is coding for kids important?
The importance of coding for kids is beyond our imagination. Kids coding today will become creators of technology tomorrow. Our coding classes for kids will help them achieve skills other than just coding. It will imbibe skills such as critical thinking, cognitive skills, and many other life skills which will help them in their future careers. Coding builds a strong foundation in other STEM subjects.
What is the right age for kids to start coding?
Kids can start coding right from the age of 6. Our trainers teach kids coding online in the most personalized way to suit the needs of kids from different age groups.
What online programming courses does Codevidhya offer?
We offer courses in multiple programming languages. We have Scratch to learn the basics of coding, a block-based coding language. Then we have App Development and Web Development Courses that will help in software development jobs in the future. We also have an online python course for kids and an AI Course for kids that helps in domains like Machine Learning.
How to book an online coding demo class?
We offer a free coding class for kids. For that, parents have to fill a form and our team will get back to them to schedule a hassle-free Live Demo Class for kids.
What other skills does coding teach kids?
Starting to code early imbibes a strong foundation of cognitive skills, logical, and mathematical thinking skills. These skills are beneficial for any kid. irrespective of their educational background.
Are these classes always Live?
Yes, we offer personalized and live online coding classes for kids.
Is coding for school kids relevant?
Yes, absolutely! Coding or Online programming courses for kids are important because it is one of the most in-demand skills in the current generation. Also, it is fun and engaging to learn. And lastly, it gives a kid many other interpersonal skills.
What are the minimum requirements to join Codevidhya's online coding classes?
A  laptop/desktop computer, a webcam, and a stable internet connection are all you need to get started with our classes.
We at Codevidhya work actively to cater to every student's requirements effectively. Our team of well-informed and experienced trainers mould their teaching techniques according to every child's needs and aptitude and teach coding to our students and make them digitally literate for the future.
Trusted & Loved by 35000+ Parents
Rated as "Great" on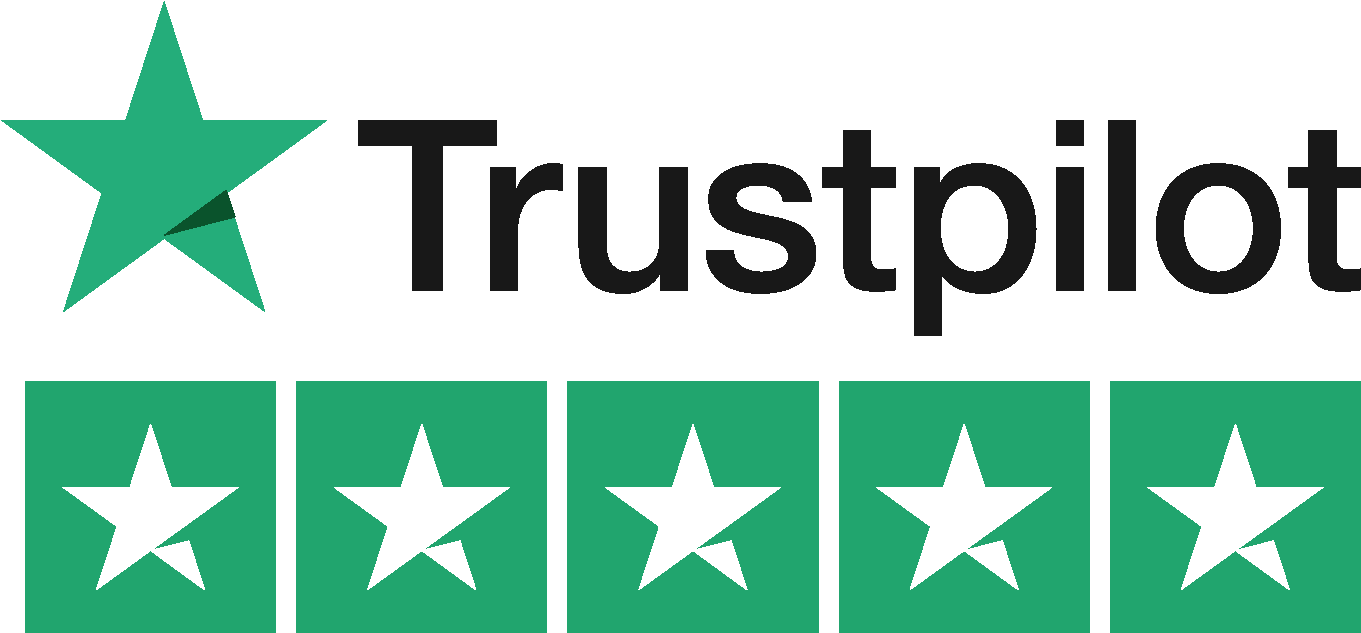 My 8-year-old daughter has started having coding lessons and I must say that she has learned a lot. She has fun during the lessons and enjoys learning new things! It has been an interesting journey and I really do hope that she will continue coding! Thank you!
The Python course triggered an interest in computers and coding for my 11-year-old son. The teacher and all the coordinators were approachable and I was particularly happy as the teacher adapted her style and course to suit the students' way of learning. We had a good experience!
Thank you so much Codevidhya for being the stepping stone in my Child's dreams. I have compared with others in the same field and felt that Codevidhya had designed the course levels very well in comparison with others. The trainer is very patient and explains all concepts very well. Thank you once again.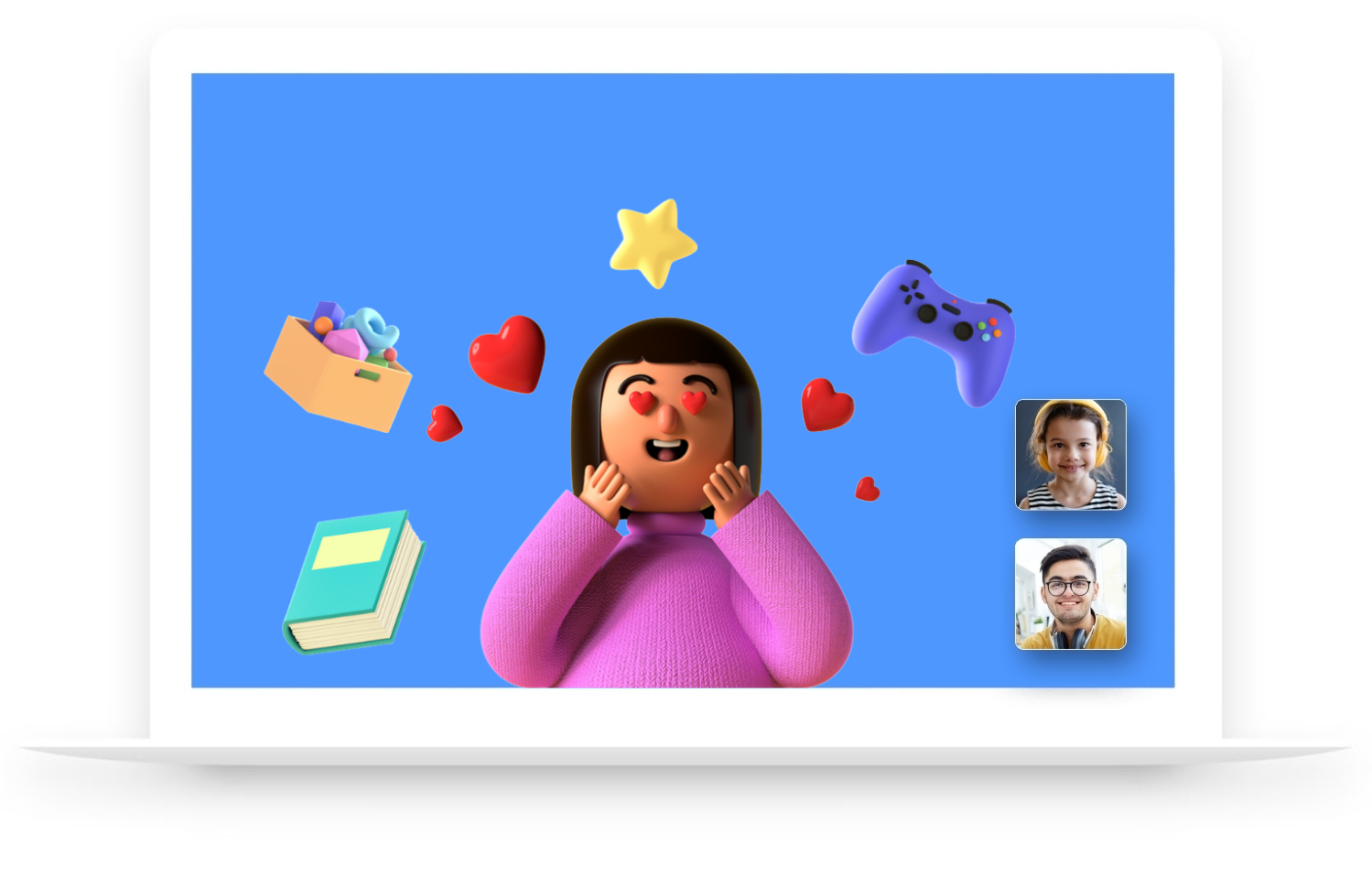 Learn From The Comfort of Home!
Curated courses handpicked and designed for young students are made flexible, easy, and convenient. Be it live interactive sessions, programs, any changes in class schedules you want to order, 24/7 customer service – Coding for students will never be this easy. Students can do it all from their homes. This saves them time and effort in traveling while helping them maintain a flexible and healthy learning schedule
Our Online coding classes for kids are held on our easy-to-use, flexible website designed to teach students Coding smoothly and effectively.
We ensure multiple functionalities to make students feel like they are in the comfort of a traditional yet interesting, and innovative coding class.
Participate In The Global Coding Movement Today!
First Mover Advantage is a rule of thumb that has been proved over history by the world's most successful people. Students who learn the New Literacy – Coding, stay ahead of the game and develop innovative mindsets. Any Coding language is a highly valuable skill, and will increase in value. The world's best companies to work with are all looking for such mindsets, and business developers belong to this same group of highly technologically-skilled innovative individuals. Sign up for the Code of your choice to learn more.