Book a Free Coding Class
Teaching children to code is one of the best decisions made by parents today. Prepare your kid for their future by booking a hassle-free coding class now.

AGE 6+
Scratch

AGE 11+
Python

AGE 13+
Data Science

AGE 6+
App Inventor

AGE 9+
C/C++/DS

AGE 13+
Artificial Intelligence

AGE 9+
Web Development

AGE 12+
Android Development

AGE 12+
Roblox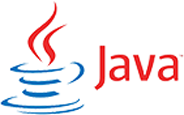 AGE 11+
Java

AGE 12+
iOS Development

AGE 12+
Cyber Security
How do I register my child with Codevidhya?
You will receive a call back from our counselors once you complete a free demo from our website. They will help you understand the pricing and next steps.
How are the classes conducted?
We conduct our classes through live online teaching where our experts constantly engage with the kids.
What happens if my child misses a session?
We actively provide compensation classes in case a class is missed due to unavoidable reasons. We take full ownership and accountability for the learning outcomes of our students.
How long is the coding program for?
The programs are curated with varying levels and duration of sessions.
Who are the trainers at Codevidhya?
Our trainers are passionate individuals who feel teaching is their calling. With regular internal training sessions for our trainers, we ensure a high level of professionalism, student engagement, and technical knowledge. Most trainers come from top educational backgrounds with degrees from top universities from India and abroad.
Can I reschedule my child's free coding class?
Yes! Once you complete the booking process, you receive a confirmation mail which includes the rescheduling link as well.
Let's Learn Together! 
Skill up your child, introduce them to the world of coding and help them become digitally literate in the economy we are living in. Learn Coding, Join Codevidhya.