Group 1
Scratch 13-15 June 2022
9:30AM to 11:30AM (US Eastern Time)
$99

Group 2
Scratch 13-15 June 2022
12:30 PM to 02:30 PM (US Eastern Time)
$99

Group 3
Scratch 13-15 June 2022
04:30 PM to 06:30 PM (US Eastern Time)
$99

Group 4
Scratch 13-15 June 2022
07:30 PM to 09:30 PM (US Eastern Time)
$99

Group 1
Scratch 16-18 June 2022
9:30AM to 11:30AM (US Eastern Time)
$99

Group 2
Scratch 16-18 June 2022
12:30 PM to 02:30 PM (US Eastern Time)
$99

Group 3
Scratch 16-18 June 2022
04:30 PM to 06:30 PM (US Eastern Time)
$99

Group 4
Scratch 16-18 June 2022
07:30 PM to 09:30 PM (US Eastern Time)
$99

Group 1
Scratch 27-29 June 2022
9:30AM to 11:30AM (US Eastern Time)
$99

Group 2
Scratch 27-29 June 2022
12:30 PM to 02:30 PM (US Eastern Time)
$99

Group 3
Scratch 27-29 June 2022
04:30 PM to 06:30 PM (US Eastern Time)
$99

Group 4
Scratch 27-29 June 2022
07:30 PM to 09:30 PM (US Eastern Time)
$99

Group 1
Scratch 30th June-2nd July 2022
9:30AM to 11:30AM (US Eastern Time)
$99

Group 2
Scratch 30th June-2nd July 2022
12:30 PM to 02:30 PM (US Eastern Time)
$99

Group 3
Scratch 30th June-2nd July 2022
04:30 PM to 06:30 PM (US Eastern Time)
$99

Group 4
Scratch 30th June-2nd July 2022
07:30 PM to 09:30 PM (US Eastern Time)
$99

Group 1
Scratch 8-10 August 2022
02:00 PM to 04:00 PM (UK Time)
GBP 80

Group 2
Scratch 8-10 August 2022
06:30 PM to 08:30 PM (UK Time)
GBP 80

Group 1
Scratch 11-13 August 2022
02:00 PM to 04:00 PM (UK Time)
GBP 80

Group 2
Scratch 11-13 August 2022
06:30 PM to 08:30 PM (UK Time)
GBP 80

Group 1
Scratch 22-24 August 2022
02:00 PM to 04:00 PM (UK Time)
GBP 80

Group 2
Scratch 22-24 August 2022
06:30 PM to 08:30 PM (UK Time)
GBP 80

Group 1
Scratch 25-27 August 2022
02:00 PM to 04:00 PM (UK Time)
GBP 80

Group 2
Scratch 25-27 August 2022
06:30 PM to 08:30 PM (UK Time)
GBP 80
Outcome
Stage I Project - Designing
Outcome
Stage II Operators, Conditions
Outcome
Stage III Functions, Calling
Topic
Testing and Advance Functions
Outcome
Stage IV Advance Functions

Group 1
Python 13-15 June 2022
9:30AM to 11:30AM (US Eastern Time)
$99

Group 2
Python 13-15 June 2022
12:30 PM to 02:30 PM (US Eastern Time)
$99

Group 3
Python 13-15 June 2022
04:30 PM to 06:30 PM (US Eastern Time)
$99

Group 4
Python 13-15 June 2022
07:30 PM to 09:30 PM (US Eastern Time)
$99

Group 1
Python 16-18 June 2022
9:30AM to 11:30AM (US Eastern Time)
$99

Group 2
Python 16-18 June 2022
12:30 PM to 02:30 PM (US Eastern Time)
$99

Group 3
Python 16-18 June 2022
04:30 PM to 06:30 PM (US Eastern Time)
$99

Group 4
Python 16-18 June 2022
07:30 PM to 09:30 PM (US Eastern Time)
$99

Group 1
Python 27-29 June 2022
9:30AM to 11:30AM (US Eastern Time)
$99

Group 2
Python 27-29 June 2022
12:30 PM to 02:30 PM (US Eastern Time)
$99

Group 3
Python 27-29 June 2022
04:30 PM to 06:30 PM (US Eastern Time)
$99

Group 4
Python 27-29 June 2022
07:30 PM to 09:30 PM (US Eastern Time)
$99

Group 1
Python 30th June-2nd July
9:30AM to 11:30AM (US Eastern Time)
$99

Group 2
Python 30th June-2nd July
12:30 PM to 02:30 PM (US Eastern Time)
$99

Group 3
Python 30th June-2nd July
04:30 PM to 06:30 PM (US Eastern Time)
$99

Group 4
Python 30th June-2nd July
07:30 PM to 09:30 PM (US Eastern Time)
$99

Group 1
Python 8-10 August 2022
02:00 PM to 04:00 PM (UK Time)
GBP 80

Group 2
Python 8-10 August 2022
06:30 PM to 08:30 PM (UK Time)
GBP 80

Group 1
Python 11-13 August 2022
02:00 PM to 04:00 PM
GBP 80

Group 2
Python 11-13 August 2022
06:30 PM to 08:30 PM
GBP 80

Group 1
Python 22-24 August 2022
02:00 PM to 04:00 PM (UK Time)
GBP 80

Group 2
Scratch 22-24 August 2022
06:30 PM to 08:30 PM (UK Time)
GBP 80

Group 1
Python 25-27 August 2022
02:00 PM to 04:00 PM (UK Time)
GBP 80

Group 2
Python 25-27 August 2022
06:30 PM to 08:30 PM (UK Time)
GBP 80
Outcome
Stage I Designing
Outcome
Stage II Create Teachable Model
Outcome
Stage III Functionality
Outcome
Stage IV AI Tools

Group 1
AI 13-15 June 2022
9:30AM to 11:30AM (US Eastern Time)
$99

Group 2
AI 13-15 June 2022
12:30 PM to 02:30 PM (US Eastern Time)
$99

Group 3
AI 13-15 June 2022
04:30 PM to 06:30 PM (US Eastern Time)
$99

Group 4
AI 13-15 June 2022
07:30 PM to 09:30 PM (US Eastern Time)
$99

Group 1
AI 16-18 June 2022
9:30AM to 11:30AM (US Eastern Time)
$99

Group 2
AI 16-18 June 2022
12:30 PM to 02:30 PM (US Eastern Time)
$99

Group 3
AI 16-18 June 2022
04:30 PM to 06:30 PM (US Eastern Time)
$99

Group 4
AI 16-18 June 2022
07:30 PM to 09:30 PM (US Eastern Time)
$99

Group 1
AI 27-29 June 2022
9:30AM to 11:30AM (US Eastern Time)
$99

Group 2
AI 27-29 June 2022
12:30 PM to 02:30 PM (US Eastern Time)
$99

Group 3
AI 27-29 June 2022
04:30 PM to 06:30 PM (US Eastern Time)
$99

Group 4
AI 27-29 June 2022
07:30 PM to 09:30 PM (US Eastern Time)
$99

Group 1
AI 30th June-2nd July 2022
9:30AM to 11:30AM (US Eastern Time)
$99

Group 2
AI 30th June-2nd July 2022
12:30 PM to 02:30 PM (US Eastern Time)
$99

Group 3
AI 30th June-2nd July 2022
04:30 PM to 06:30 PM (US Eastern Time)
$99

Group 4
AI 30th June-2nd July 2022
07:30 PM to 09:30 PM (US Eastern Time)
$99

Group 1
AI 8-10 August 2022
02:00 PM to 04:00 PM (UK Time)
GBP 80

Group 2
AI 8-10 August 2022
06:30 PM to 08:30 PM (UK Time)
GBP 80

Group 1
AI 11-13 August 2022
02:00 PM to 04:00 PM (UK Time)
GBP 80

Group 2
AI 11-13 August 2022
06:30 PM to 08:30 PM (UK Time)
GBP 80

Group 1
AI 22-24 August 2022
02:00 PM to 04:00 PM (UK Time)
GBP 80

Group 2
AI 22-24 August 2022
06:30 PM to 08:30 PM (UK Time)
GBP 80

Group 1
AI 25-27 August 2022
02:00 PM to 04:00 PM (UK Time)
GBP 80

Group 2
AI 25-27 August 2022
06:30 PM to 08:30 PM (UK Time)
GBP 80
Become a Part of our
Exclusive Community
Your kid not only becomes a learner at Codevidhya after joining. We introduce them to our
community of young coders. What are its perks? They get a chance to participate in our regular
webinars, meet and greet sessions, coding competitions, and much more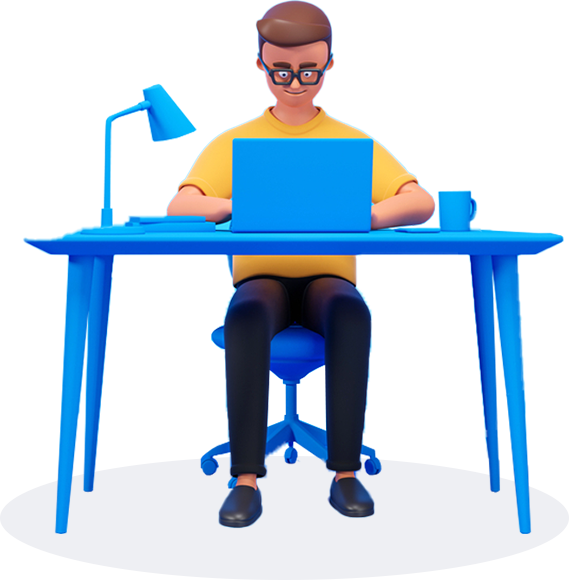 Incredible benefits of Coding for Kids
We are currently transitioning into a Digital Economy. Coding is the new literacy. When we look around us, we already see a growing technological presence – taking advantage and being a first mover into Coding, as a young student, will prove as a highly advantageous investment soon!

Customer Support
Learning is 24/7 and so is our active Customer Support team. Rescheduling classes and query resolution is super easy and flexible. We are always available for you.

Live Classes
Live tutoring sessions where our specialist educators dedicate their time and knowledge to a #YoungKeenCoder is a major e-learning benefit.

Commitment
We are committed to prepare the young generation with future-ready life skills by teaching them to Code. We believe in making the new generation creators.
Join the Global Coding
Movement as a Young Keen
Coder today!